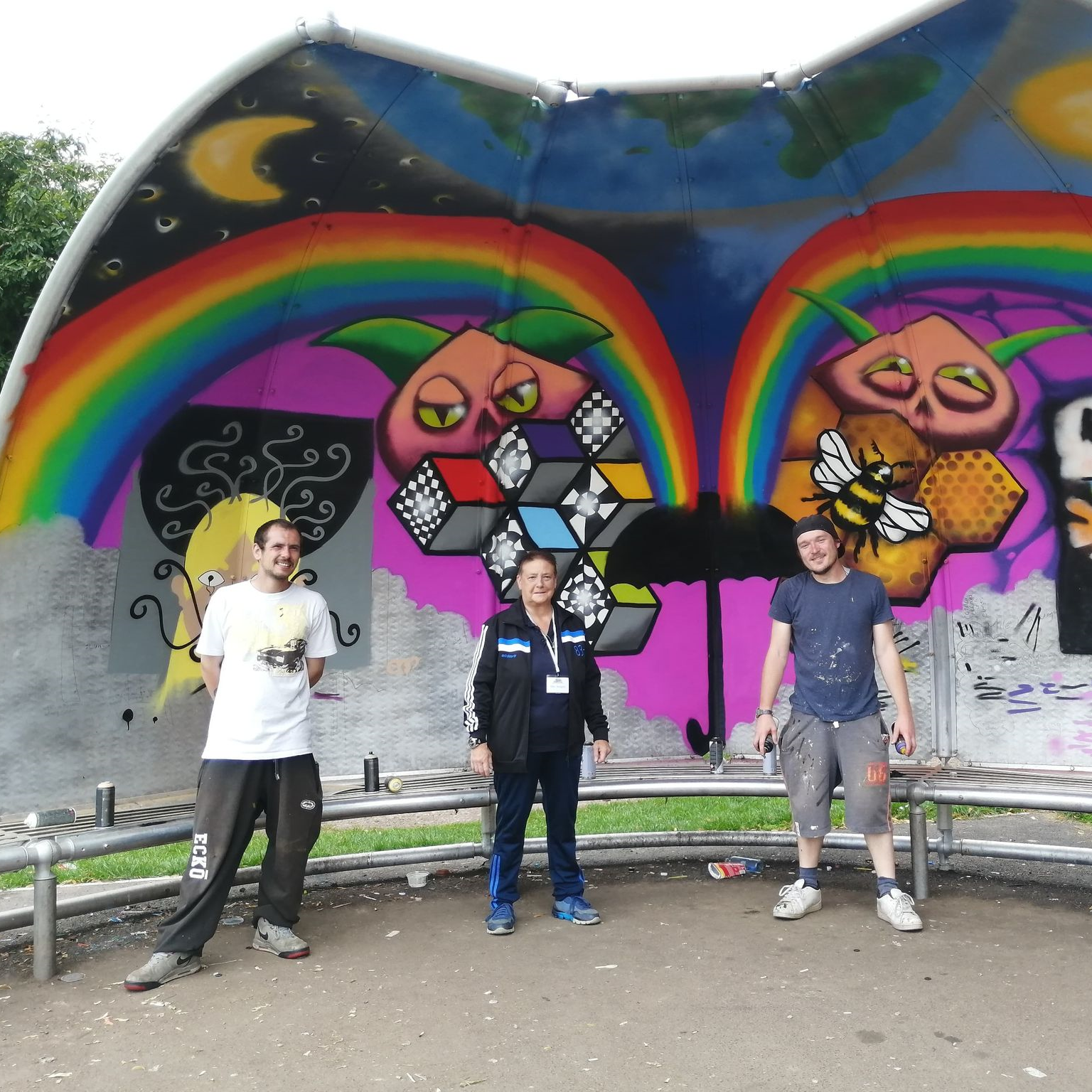 Shelter Revamp
Ledbury Town Council are thrilled to announce that the artwork on the shelter at the Recreational Ground has been completed!
Members of the Environment and Leisure Committee asked students of all ages from John Masefield and Ledbury Primary School to create a drawing that they would like to see on the shelter. The Council were overwhelmed with the response that they received and the talented artwork that had been submitted by the schools.
After a very difficult decision, members picked 6 posters that they felt would revamp the shelter and create a fun space for the youth and families of Ledbury.
The recreation ground offers families a place to retreat in which you can enjoy various leisure pursuits or simply relax and take some fresh air. There is also a skatepark and outdoor gym to visit and explore - suitable for different ages!
All play areas undergo regular safety checks to ensure they are not damaged by vandalism or natural wear and tear and continue to meet health and safety requirements.
Commemorative Plaque
Ledbury Town Council manage the Recreation Ground on behalf of the Town. The Recreation Ground was conveyed to the Townspeople of Ledbury for safekeeping in memory of the eighty five men of this parish, who gave their lives in WWI. In July 2012 a commemorative Plaque was unveiled by the Mayor of Ledbury after a memorial service conducted by Reverend Howard Mayell. The Royal British Legion, along with Ledbury Army Cadets, provided the Standard Bearers.
Unfortunately the plaque was damaged by vandals just a week later. To the rescue came Abbotsfield Funeral Directors who very generously set the plaque into a large piece of granite and re-erected the stone at the Recreation Ground. This was all done as their donation to the Community of Ledbury. The returned plaque was re-blessed by Reverend Howard Mayell and supported by Lloyd Meredith as standard bearer. A big thank you to Abbotsfield for your generosity and much valued contribution to this community.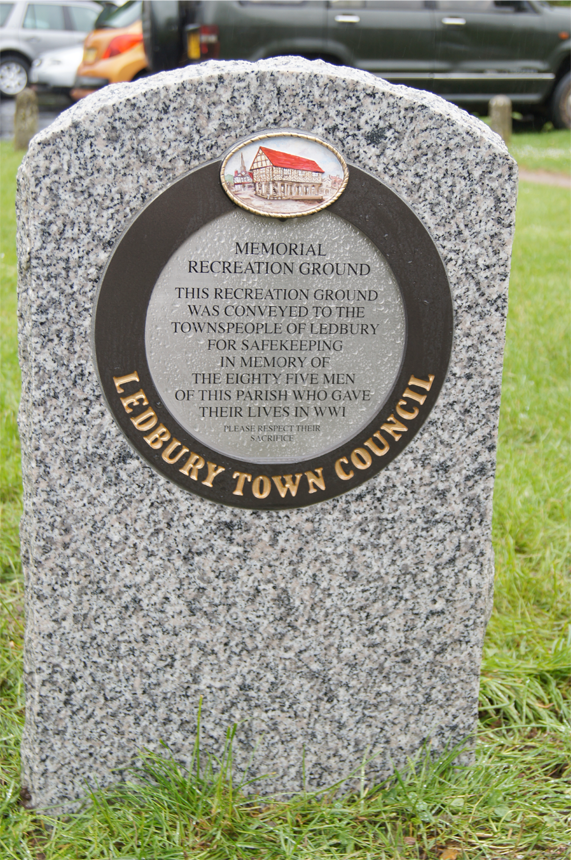 The Memorial Plaque set in Granite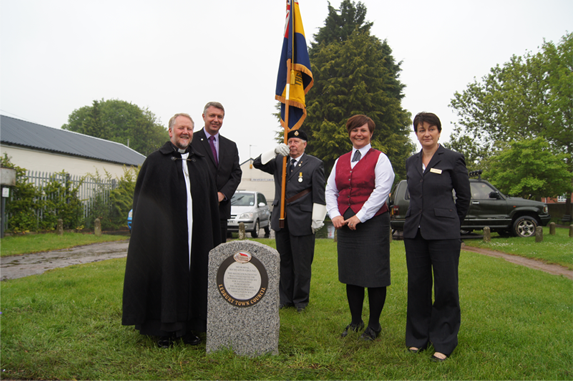 Rev`d Howard Mayell, Area Manger of Abbotsfield Julian Hodgkinson. Lloyd Meredith Standard Bearer, Jo Gardiner Furneral Director , Pearl Preece Furneral Arranger.