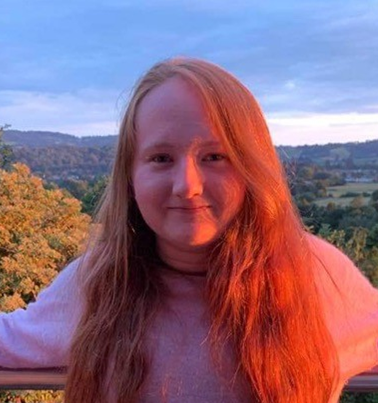 NDP Public Consultation
Regulation 14 Consultation 5 February – 19 March 2022
HAVE YOUR SAY
The revised draft Ledbury Neighbourhood Development Plan (NDP) together with an explanatory leaflet explaining where revisions to the existing NDP have been made, can be found with supporting documents on the NDP Documents page of this website under section 2.3
You can request a copy by emailing to clerk@ledburytowncouncil.gov.uk , view hard copies at the Council offices in Church Lane and the Library, or borrow hard copies from the Council Offices.
Once you've read it tell us what you think by filling in the on-line Response Form available via this link (it's a statutory consultation so only feedback on this form can be considered): https://www.surveymonkey.co.uk/r/LedburyNDP_Reg14
OR
via this QR code
OR
On paper copies of the Response Form available from Ledbury Town Council Offices, Church Lane
Public exhibitions to view the proposals and ask questions will be held in the Panelled Room, Ledbury Town Council, Church Lane on:
Saturday, 5 February 11.00 am – 3.00pm
Tuesday, 8 February (Business consultation focus) 7.00am – 2.00pm
Saturday, 12 11.00 am – 3.00 pm
Tuesday, 15 February 10.00 am – 7.00 pm
Wednesday, 16 February 10.00 am – 7.00 pm
We are also holding two Zoom sessions on the following links and open to all:
Tuesday, 8 February 5.00pm – 7.00pm
https://us02web.zoom.us/j/83202773937?pwd=ZDBoL3JxRmh5Lzl3VDdJNU5FM3I1dz09
Wednesday, 23 February 10.00am – 12.00 pm
https://us02web.zoom.us/j/88625621865?pwd=dGViMVpqOHBjZXlrMUJTTWpobFhRdz09
Following this consultation the responses will be collated and analysed. If necessary the document will be amended and then submitted to Herefordshire Council who will undertake a final public consultation before the plan goes for examination by an independent.
Updating Ledbury's Neighbourhood Development Plan
Revising the Neighbourhood Development Plan - the Process
Ledbury has a Neighbourhood Development Plan (NDP) which was adopted in 2019. The process began in September 2012, led by Ledbury Town Council alongside local volunteers. Between 2013 and 2017 the plan evolved through a process of public consultation, detailed studies covering land use, future needs and predicted growth. Town planning consultants Foxley Tagg were engaged to work alongside the NDP team, steering them through the highly technical process and carrying out research and technical studies.
Following two rounds of statutory, public and stakeholder consultation in the summer of 2017 (draft plan) and April 2018 (final draft) the plan was examined by an independent examiner and adopted (or 'made') in January 2019 after a local referendum. This asked 'Do you want Herefordshire Council to use the neighbourhood plan for Ledbury to help it decide planning applications in the neighbourhood area'. 90.6% of votes cast were in favour of the plan.
Although the NDP has significant 'weight' in the planning process, it is weakened if the Local Planning Authority (LPA), which is Herefordshire Council, is not able to show it can meet its stated house building targets with a five year land supply. Fortunately this has improved in the last year to now be over 4 years
(see https://www.herefordshire.gov.uk/downloads/file/21743/amr-2020---five-year-housing-land-supply-document-addendum )
In addition once the NDP is 2 years old the housing policies become out of date. To strengthen it, the plan must be revised regularly and particularly in terms of housing growth. Work on a revised version is well advanced - the NDP Working Party (WP) has been meeting since late 2018. A landscape specialist, Carly Tinkler, has been engaged to carry out a landscape study which will provide detailed information to inform where and how Ledbury should grow. Volunteers are supporting Carly - surveying the Parish and gathering evidence. In addition, a planning consultant, Bill Bloxsome, has been engaged to give technical guidance. The work will be paid for by a mix of grants and some funding from Ledbury Town Council.
One way of strengthening our plan is to put a 'settlement boundary' in place, which was not achieved by the current plan. The aim of a settlement boundary is not to restrict growth, but to guide development to the sites local people feel are right for the sustainable growth of the town. Sustainable in this context means: that development will support and not damage what we already have in environmental, economic and social terms (such as beautiful countryside, heritage and a thriving town centre); that people who live in newly developed areas will have the choice to walk or cycle or use public transport to get where they need to; and that new residents will have easy access to all the services they need and the town provides.
The NDP WP is always looking for new volunteers to join the them. so please get in touch if you are interested.
In order to ensure that the new plan meets NDP regulatory requirements and reflects local people's wishes, it will go through a number of stages.
Please note that due to COVID-19 restrictions on being able to consult at meetings, the following timetable is an estimate and subject to revision
1. To the end of 2020
Evidence gathering, informal stakeholder consultation, drafting of policies and proposals
2. Summer 2021
First consultation on the changes to the 2019 plan and meetings with stakeholders. Consultation responses analysed and a draft plan with revised content is written.
3. Spring 2022
Public consultation on the re-drafted plan (regulation 14), followed by an analysis of consultation responses.
4. Autumn 2022
Final re-write of the plan to reflect public comments followed by formal public and stakeholder consultation and comment (Regulation 16)
5. Winter 2022
Examination by an Independent Examiner followed (if the document is approved) by a public referendum prior to adoption.