About our Neighbourhood Development Plan
We are revising our Neighbourhood Development Plan to ensure future growth is in the community's interests.
Ledbury has a Neighbourhood Development Plan, but we need to strengthen it to include a settlement boundary and to update existing policies. We need to sustainably manage Ledbury's growth by stating what kind of growth we want, and we need to protect and enhance existing natural and built resources whilst making space for new developments.
Following the public consultation in 2021 on ideas for the revision, a draft new NDP has now been produced. We will be consulting local people about this revised plan in the Winter/Spring of 2022 at what is called the 'Reg 14' stage. Watch out for the publication of the dates of the 6-week consultation period and how you can participate from January onwards.
Contact Details:
Ledbury Town Council Email: admin@ledburytowncouncil.gov.uk or deputyclerk@ledburytowncouncil.gov.uk
Telephone: 01531 632306.
Address: Ledbury Town Council Offices, Church Street, Ledbury,
Herefordshire. HR8 1DH
Councillor Phillip Howells, Chair of the NDP Working Party: Email: phowells@ledburytowncouncil.gov.uk
Telephone: 07802 260906
Nicola Forde, Vice Chair
Email: Fordenicola@hotmail.com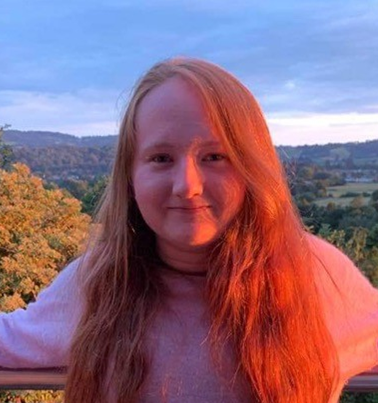 NDP Public Consultation
LEDBURY NEIGHBOURHOOD DEVELOPMENT PLAN
Regulation 14 Consultation 5 February – 19 March 2022
HAVE YOUR SAY
The revised draft Ledbury Neighbourhood Development Plan (NDP) can be found with supporting documents on the NDP Documents page of this website under section 2.3.
You can request a copy by emailing to clerk@ledburytowncouncil.gov.uk , view hard copies at the Council offices in Church Lane and the Library, or borrow hard copies from the Council Offices.
Once you've read it tell us what you think by filling in the on-line Response Form available via this link (it's a statutory consultation so only feedback on this form can be considered): https://www.surveymonkey.co.uk/r/LedburyNDP_Reg14
OR
via this QR code
OR
On paper copies of the Response Form available from Ledbury Town Council Offices, Church Lane
Public exhibitions to view the proposals and ask questions will be held in the Panelled Room, Ledbury Town Council, Church Lane on:
Saturday, 5 February 11.00 am – 3.00pm
Tuesday, 8 February (Business consultation focus) 7.00am – 2.00pm
Saturday, 12 11.00 am – 3.00 pm
Tuesday, 15 February 10.00 am – 7.00 pm
Wednesday, 16 February 10.00 am – 7.00 pm
We are also holding two Zoom sessions on the following links and open to all:
Tuesday, 8 February 5.00pm – 7.00pm
https://us02web.zoom.us/j/83202773937?pwd=ZDBoL3JxRmh5Lzl3VDdJNU5FM3I1dz09
Wednesday, 23 February 10.00am – 12.00 pm
https://us02web.zoom.us/j/88625621865?pwd=dGViMVpqOHBjZXlrMUJTTWpobFhRdz09
Following this consultation the responses will be collated and analysed. If necessary the document will be amended and then submitted to Herefordshire Council who will undertake a final public consultation before the plan goes for examination by an independent inspector.