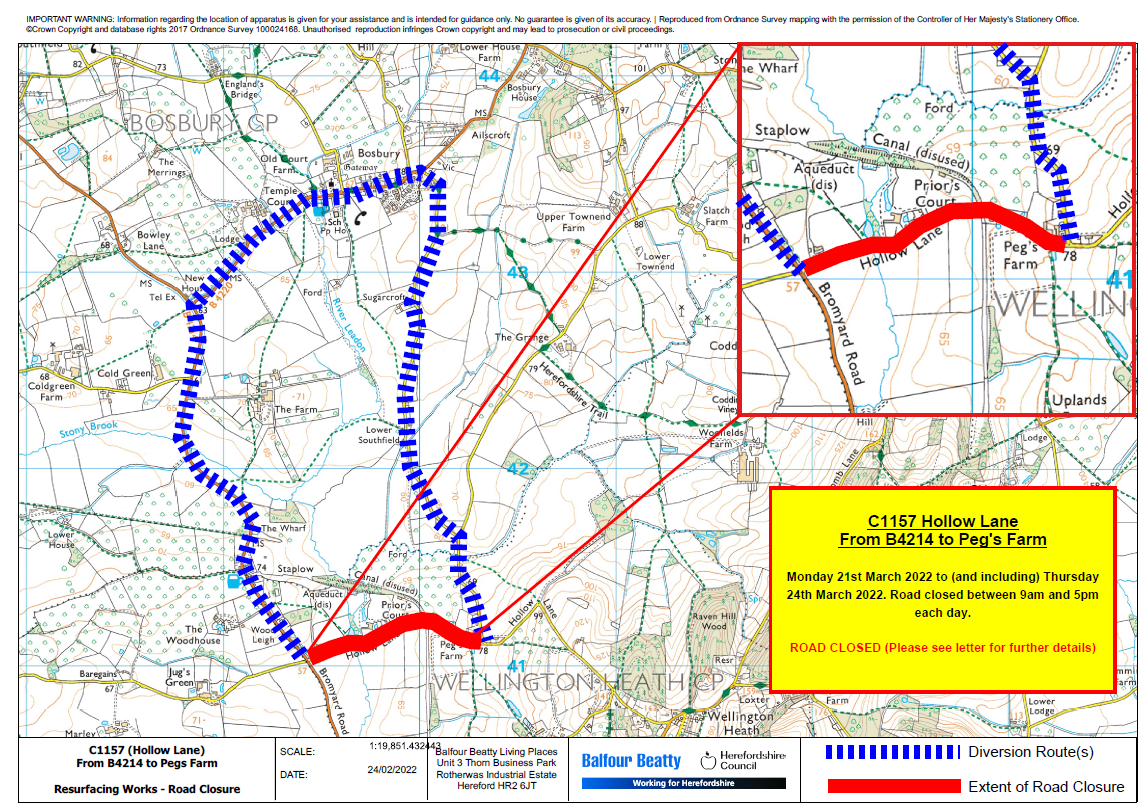 C1157 Hollow Lane, From B4214 to Peg's Farm
Resurfacing Works
We need to let you know about some work we're due to do on the C1157 Hollow Lane, from B4214 to Peg's Farm.Works will be taking place under a full road closure, starting on Monday 21st March 2022 to (and including) Thursday 24th March 2022. The road will be closed between 9am and 5pm each day.
The fully signed diversion route for cars/LGVs is via the B4214 / B4224 Bosbury / C1173 and vice versa.
We are sorry for any inconvenience this may cause you. At Balfour Beatty we work in partnership with Herefordshire Council to minimise the impact of our work and try to keep all disruption to a minimum - we appreciate your patience.
The programme of work may change in certain circumstances, such as bad weather. This may happen at short notice and without further notification. All changes will be highlighted on the advance warning signs, which you'll find onsite at the roadworks. You can also follow us on Twitter via @HfdsStreets and Facebook via Herefordshire Highways for any updates on roadworks.
If you have any questions, you can email us at Herefordshire.projectcomms@balfourbeatty.com or Tel: 01432 261800
Yours faithfully,
Customer Services
Customer Services for and on behalf of Balfour Beatty Living Places