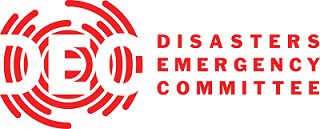 Disasters Emergency Committee
Charities are in Ukraine and neighbouring countries meeting the needs of all refugees and displaced people:
You can donate:
Phone: 0370 60 60 900
SMS: To donate £10 text SUPPORT to 70150. Texts cost £10 plus the standard network charge and the whole £10 goes to the DEC Ukraine Humanitarian Appeal. You must be 16 or over and please ask the bill payer's permission. (Full terms and conditions and more information are available on the DEC website)
Or donate over the counter at any high street bank or post office or send a cheque by post to Post: DEC Ukraine Humanitarian Appeal, PO Box 999, London EC3A 3AA.
Local Support
If you would like to find out what support is available locally, then the Hereford Help for Ukraine Facebook group has more information.
There is more information and advice available on our Talk Community website.
LEDBURY

As some of you may know we've been trying to arrange for the colours of the Ukraine flag to be projected on the market house. We can confirm that the lights will be set up Tuesday 8/3/22 so the display should start that evening, and for a whole week! The market house is also being used to store donations, so please feel free to drop any donations off at the town council office.